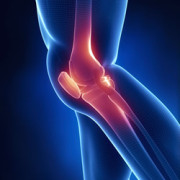 "I am a 59 year old male with severe Osteo Arthritis. I am an Allied Health professional that has been working in the Cardiac surgical field for 30 years. I also have worked in Orthopedics as well. Before my first hip replacement in 2009 I researched the differences in surgical approaches for hip replacement surgery. The anterior approach made more sense to me because no muscles groups have to be cut as with traditional hip surgery and the incision is on the front not the back of your leg. When I discovered that the professional golfer Tom Watson had his hip replacement performed with the anterior approach just six months before he came in second in the British Open I was sold. That said, it matters who does your surgery!! Dr. Hanson has performed hundreds of anterior approach hip replacements and is very good at it.
I am 5 weeks out from my second hip replacement performed by Dr. Hanson and just finished hitting my first bucket of balls at the driving range with absolutely no pain what so ever in my hips. Dr. Hanson performed my hip replacement through the anterior approach and as with my first hip replacement I was back to work, with light duty, in two weeks and back to regular duties in three weeks. The debilitating hip pain I had before my surgery was gone immediately. After just a few days I was walking with one crutch for a few days then with a cane. By day 10 which was my first post operative doctor appointment I was walking unassisted carrying my cane in my hand for saftey.
I have actually had 14 orthopedic procedures over the years including a knee replacement so I have had a lot of experience in being a patient. You will not find a more knowledgeable, competent, caring, professional staff anywhere.
First of all if you are having hip pain that interferes with your everyday life, don't wait. Get it done. I promise you will kick your self for not doing it sooner. After you heal from from your surgery it is amazing because you don't even realize you have an artificial joint in your hip at all. It feels completely normal, except it doesn't hurt anymore. Thanks Dr. Hanson!!!!!!!"